The Feast Day of Our Lady of Guadalupe
The Feast of Our Lady of Guadalupe is Monday, Dec. 12.
The entire parish is encouraged to participate during our annual celebration. All are welcome!
Celebrations to commemorate the Virgin Mary's appearance in 1531 to a poor peasant farmer, St. Juan Diego, include a novena, rosary, and mañanitas (music and prayers) very early in the morning, a procession, and solemn Mass.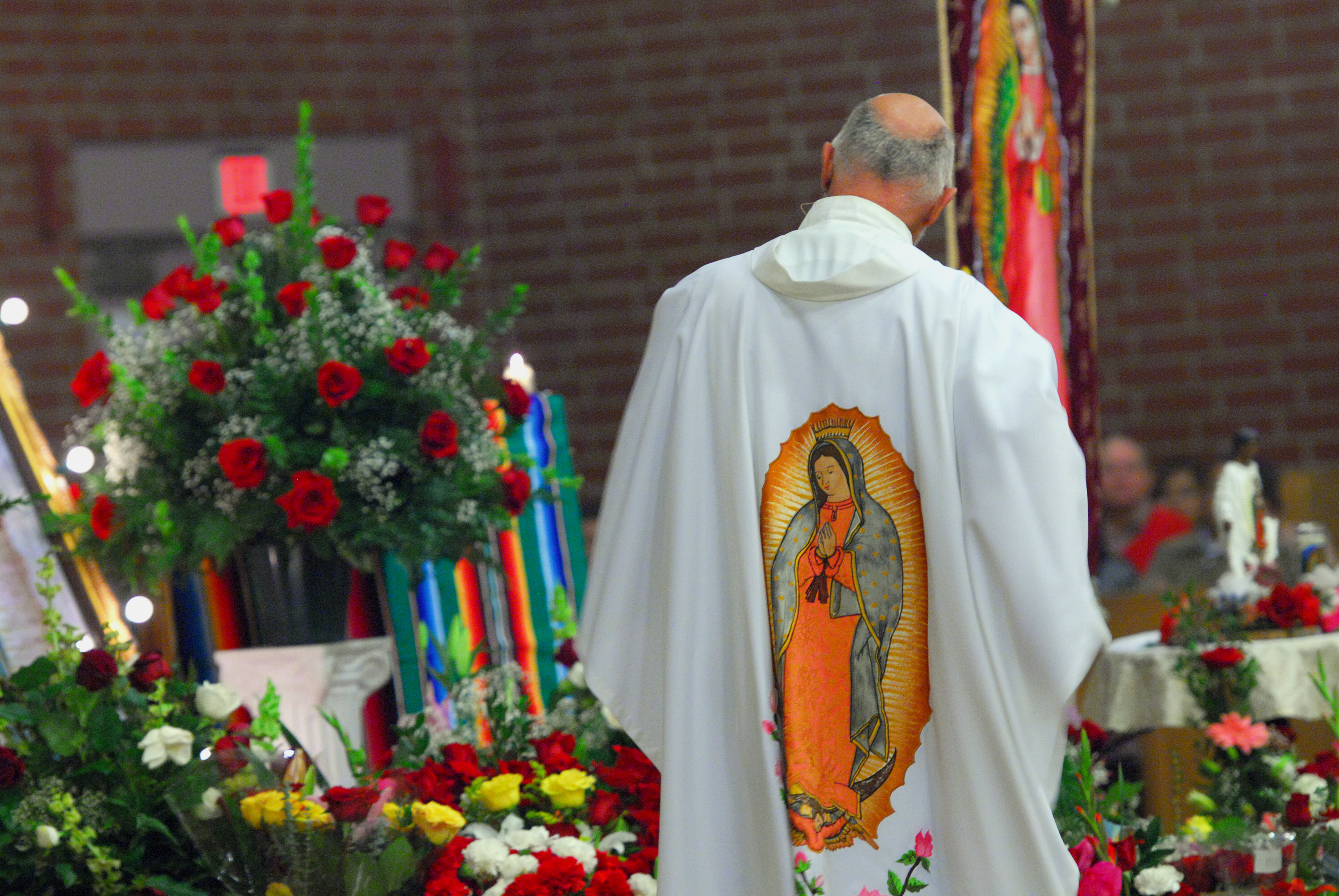 Fiesta de Nuestra Señora de Guadalupe
La Fiesta de Nuestra Señora de Guadalupe es el lunes 12 de diciembre.
Se invita a toda la parroquia a participar durante nuestra celebración anual. ¡Todos son bienvenidos!
Las celebraciones para conmemorar la aparición de la Virgen María en 1531 a un campesino pobre, San Juan Diego, incluyen una novena, rosario y mañanitas (música y oraciones) muy temprano por la mañana, procesión y Misa solemne.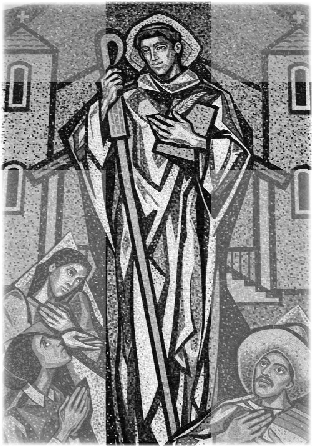 Mass schedule
Weekday Mass:
8 a.m. Monday to Saturday
(English)
Saturday Vigil Mass:
5 p.m.
(English)
Sunday Masses:
8 and 9:30 a.m.
(English)
11 a.m. and 12:30 p.m. (Spanish)
Contact us
2516 W. Avenue 33
Los Angeles, CA 90065-2863
Church office
2500 W. Avenue 33
Los Angeles, CA 90065-2892
Telephone: (323) 255-6142
Fax: (323) 255-2351
stbernardla@stbernardla.cc
Church office hours
Monday to Friday:
8:30 a.m. to noon;
1 to 7:30 p.m.
Saturday:
8:30 a.m. to noon;
1 to 4:30 p.m.
Sunday:
9 a.m. to 2 p.m.
St. Bernard
Catholic School
Philip McCreary, principal
3254 Verdugo Road
Los Angeles, CA 90065-2036
Telephone: (323) 256-4989
www.stbernard-school.com



First Sunday of Advent
Sunday, November 27, 2016
By Father Perry D. Leiker, pastor
"It's not just about staying awake for something that will come. It's about staying awake right now," Father Perry tells us in his homily for the First Sunday of Advent. "Jesus is always seeking to come into our hearts and our lives and our minds, and into our psyche and into our way of living, and into the transforming of our lives. He's always seeking to be a part of us. And our challenge is to awaken, be alert, and let it happen."
Upcoming events
There are no upcoming events at this time.
Join us for weekly Bible study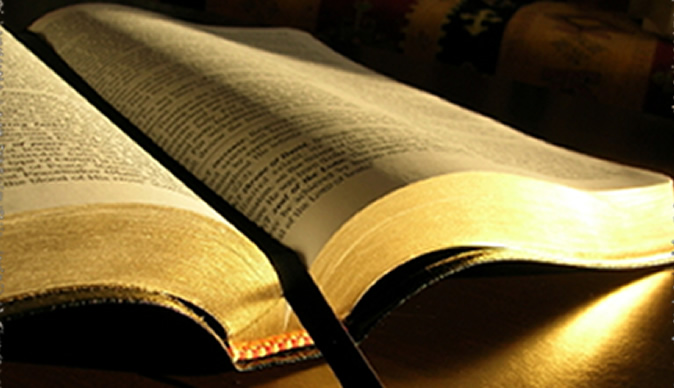 Do you often wonder if the Bible is relevant to your life in the 21st century? Come join us for Bible study from 9:30 to 11 a.m. every Monday in the St. Bernard Pastoral Center.
Saint of the Day