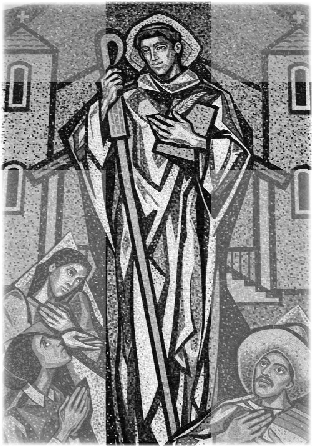 Mass schedule
Weekday Mass:
8 a.m. Monday to Saturday
(English)
Saturday Vigil Mass:
5 p.m.
(English)
Sunday Masses:
8 and 9:30 a.m.
(English)
11 a.m. and 12:30 p.m. (Spanish)
Contact us
2516 W. Avenue 33
Los Angeles, CA 90065-2863
stbernardla@stbernardla.cc
Church office
Mario Lopéz, parish manager
2500 W. Avenue 33
Los Angeles, CA 90065-2892
Telephone: (323) 255-6142
Fax: (323) 255-2351
mlopez@stbernard-church.com"
Church office hours
Monday to Friday:
8:30 a.m. to noon;
1 to 7:30 p.m.
Saturday:
8:30 a.m. to noon;
1 to 4:30 p.m.
Sunday:
9 a.m. to 2 p.m.
St. Bernard
Catholic School
Philip McCreary, principal
3254 Verdugo Road
Los Angeles, CA 90065-2036
Telephone: (323) 256-4989
www.stbernard-school.com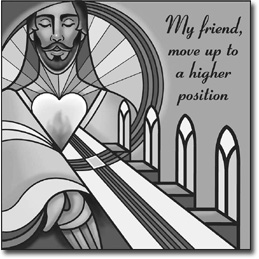 Celebration of our patron saint and the
92nd anniversary of St. Bernard Church
Interview with Bishop Joseph Sartoris
Bishop Joseph Sartoris, former San Pedro Region auxiliary bishop, sits down with us and talks about his time as an associate priest at St. Bernard from 1966 to 1970. He speaks about Vatican II, the first Mass celebrated in the new church, and he recalls fond memories of his time ministering to the parish's families and youth.
***
The celebration continues
Our regular Mother of Perpetual Help Mass and Novena will begin at 6:30 p.m. followed by Mass at 7 p.m. on Aug. 17. This Mass will honor our Filipino community and their contributions to St. Bernard Parish. After Mass, some light refreshments will be served in front of the church.
Our Latino Community will host a healing Mass at 7:30 p.m. on Aug. 19. Light refreshments will follow the Mass in front of the church.
Aug. 20 is the feast day of St. Bernard. Our whole community is invited to celebrate our patron at the 5 p.m. Mass. A Luau Dinner follows.


21st Sunday in Ordinary Time
Sunday, August 21, 2016
By Father Perry D. Leiker, pastor
"Jesus is giving us a recipe for a life of peace, a life of goodness, a life of communion," Father Perry tells us in his homily for the 21st Sunday in Ordinary Time. "And he knows that we can't get it if we won't really try, if we just attempt it. But he says, if you strive for it, if you make it No. 1 and say, I'll do it, I'll do whatever it takes, we'll begin to find that life growing within us."
Upcoming events
There are no upcoming events at this time.
Virtus training registration

The Office of Safeguard the Children provides ongoing support, education, training and resources to help prevent child sexual abuse and to address children's safety in our parishes, schools, homes and communities.
Join us for weekly Bible study
Do you often wonder if the Bible is relevant to your life in the 21st century? Come join us for Bible study from 9:30 to 11 a.m. every Monday in the St. Bernard Pastoral Center.
Saint of the Day