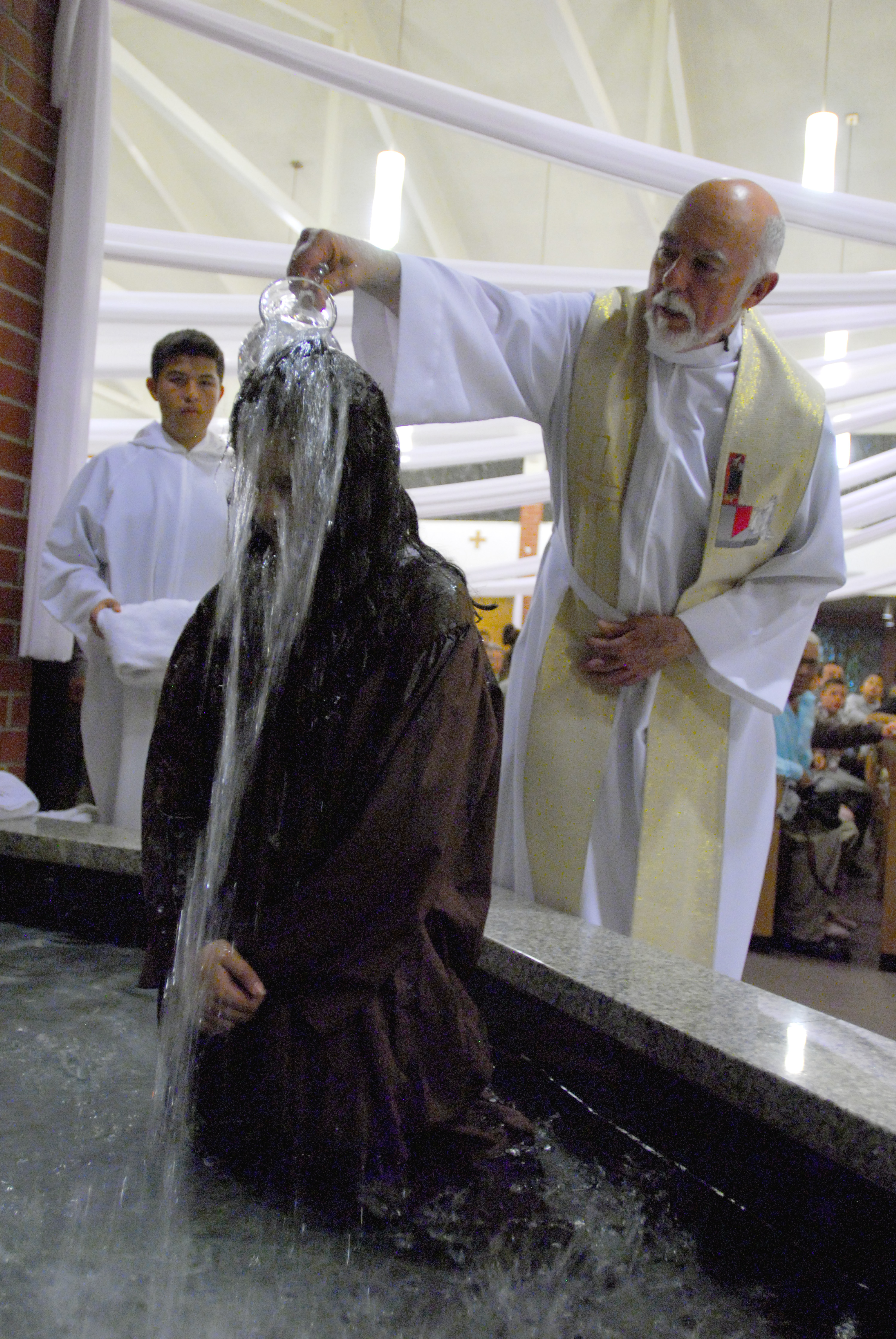 Baptism procedures
To make arrangements to have your child baptized, contact the church office at least six months in advance.
Call the church office at (323) 255-6142, email stbernardla@stbernardla.cc, or visit us in person.
---
What is Baptism?
The word baptism in its origins is Greek and means "immersion" and "bath." Immersion in water is a sign of death, and immersion out of the water means new life. To bathe in water is also to undergo cleansing. St. Paul sums up this truth when he says, "You were buried with him in baptism, in which you were also raised with him through faith in the power of God, who raised him from the dead" (Colossians 2:12).
The origin and foundation of Christian baptism is Jesus. Before starting his public ministry, Jesus submitted himself to the baptism given by John the Baptist.