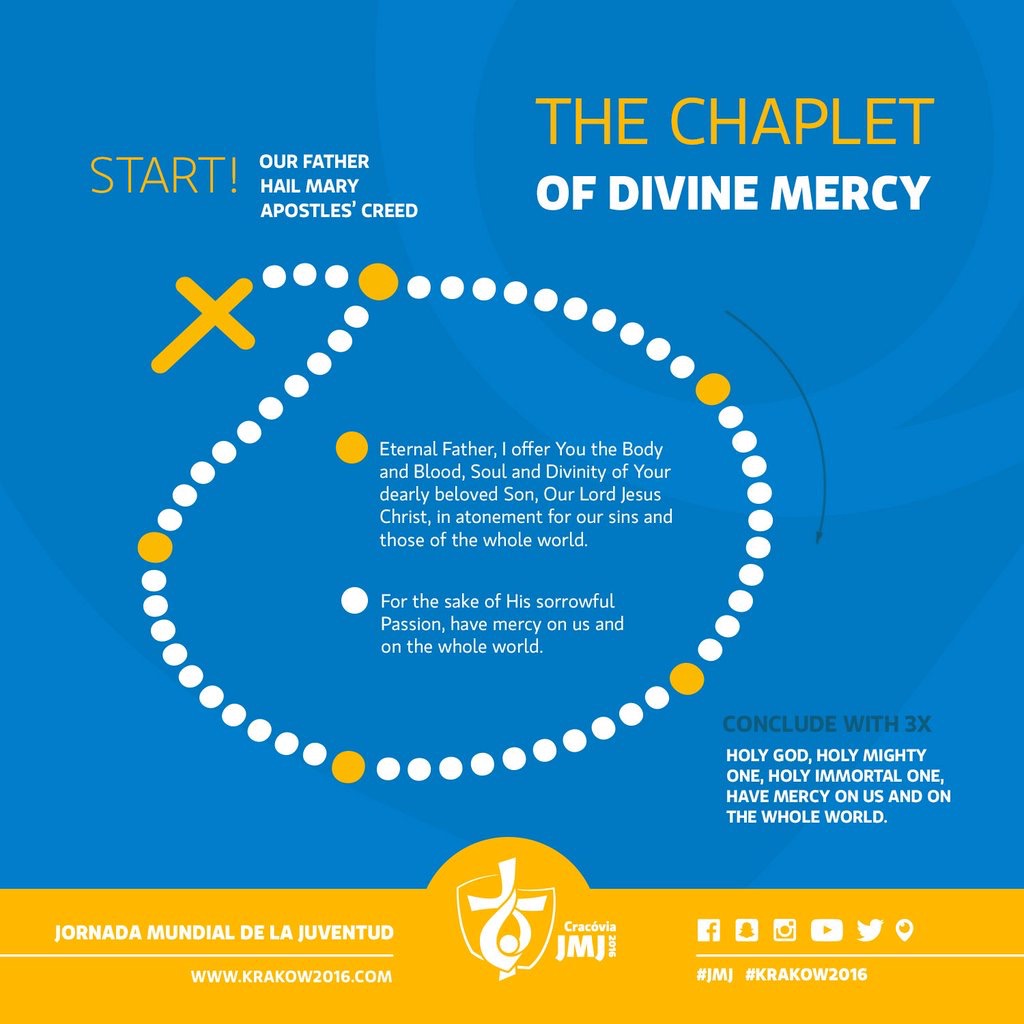 On each Our Father bead of the rosary, pray:
Eternal Father, I offer you the body and blood, soul and divinity of your dearly beloved Son, our Lord, Jesus Christ, in atonement for our sins and those of the whole world.
On each of the 10 "Hail Mary" beads, pray:
For the sake of his sorrowful passion, have mercy on us and on the whole world,
Concluding prayer (repeat three times):
Holy God, holy mighty one, holy immortal one, have mercy on us and on the whole world.
Lord, I trust in you!
St. Bernard offers a Divine Mercy Mass twice a month.
We welcome you to attend these wonderful Masses filled with prayer, adoration, and song and worship.
Our Lord's promise of complete forgiveness is both a reminder and a call.
It is a reminder that he is truly present and truly alive in the Eucharist, filled with love for us and waiting for us to turn to him with trust. And it is a call for us all to be washed clean in his love through confession and holy communion no matter how terrible our sins.
He is offering us a new start.
Divine Mercy Masses
Divine Mercy Mass
7 p.m. every first Tuesday of the month (next: January 2)
Divine Mercy healing Mass and veneration of St. Faustina Kowalska's relic
3 p.m. every second Sunday of the month (next: January 14)