Celebrate World Marriage Day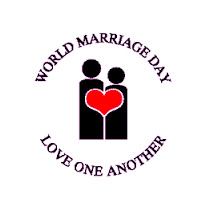 The Cathedral of Our Lady of the Angels's Couples for Christ Ministry invite you to celebrate World Marriage Day, held each year on the second Sunday in February to honor the lifelong commitment of marriage.
Sacramental vows will be renewed at the 10 a.m. (English) and 12:30 p.m. (Spanish) Masses. This celebration is for couples who were married in the Catholic Church, are celebrating a significant anniversary, and have been married for at least 25 years.
Deadline to register is Feb. 2.
Download a copy of the registration form available on the Cathedral website, at www.olacathedral.org, or pick up a registration form in the Cathedral Office and mail it to: World Marriage Day 555, W. Temple St., Los Angeles CA 90012. You may also email it to CathedralWorldMarriageDay@gmail.com.