Cornerstone Theater Company presents 'Magic Fruit'
November 16

to

December 10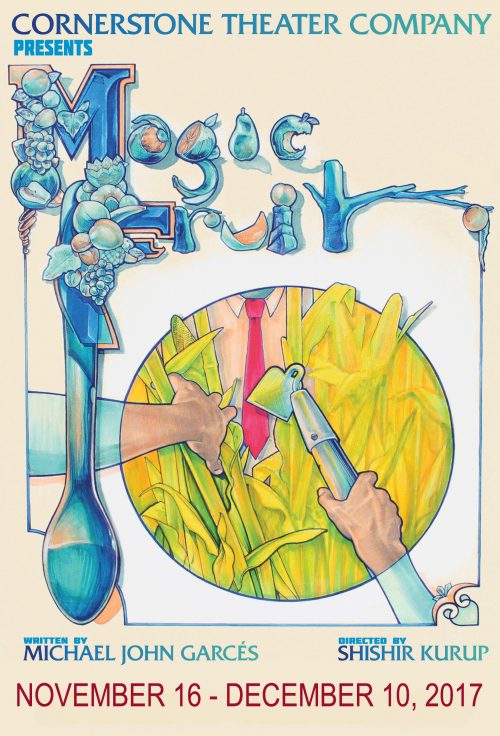 In "Magic Fruit," Tami, an ex-gang member, sets out on a journey through an apocalyptic Los Angeles. Despite the many challenges Tami faces —  including hunger, addiction, financial insecurity, and a system she doesn't really understand — she encounters unexpected allies in strange places as she aims to reunite her family, find a home, and maybe save the world.
Set in an alternative reality of mega droughts, methane leaks, and temperatures, sea levels and property values that just keep rising, "Magic Fruit" is a cautionary tale about a future that could never, ever happen, because that would be insane. And we're not insane — are we?
"Magic Fruit" is the culminating "bridge" show of the Hunger Cycle, a series of nine world premiere plays exploring hunger, justice, and food equity issues. It is written by Michael John Garces, and directed by Shishir Kurup.
"Magic Fruit" is based on "The Magic Flute" by Mozart.
Tickets are pay-what-you-can; suggested donation is $20. To purchase tickets, more information, and showtimes, visit www.cornerstonetheater.org, or call (800) 578-1335.