Archdiocesan liturgy for the unborn a source of hope and grace
January 20 from 5:00 pm

to

9:00 pm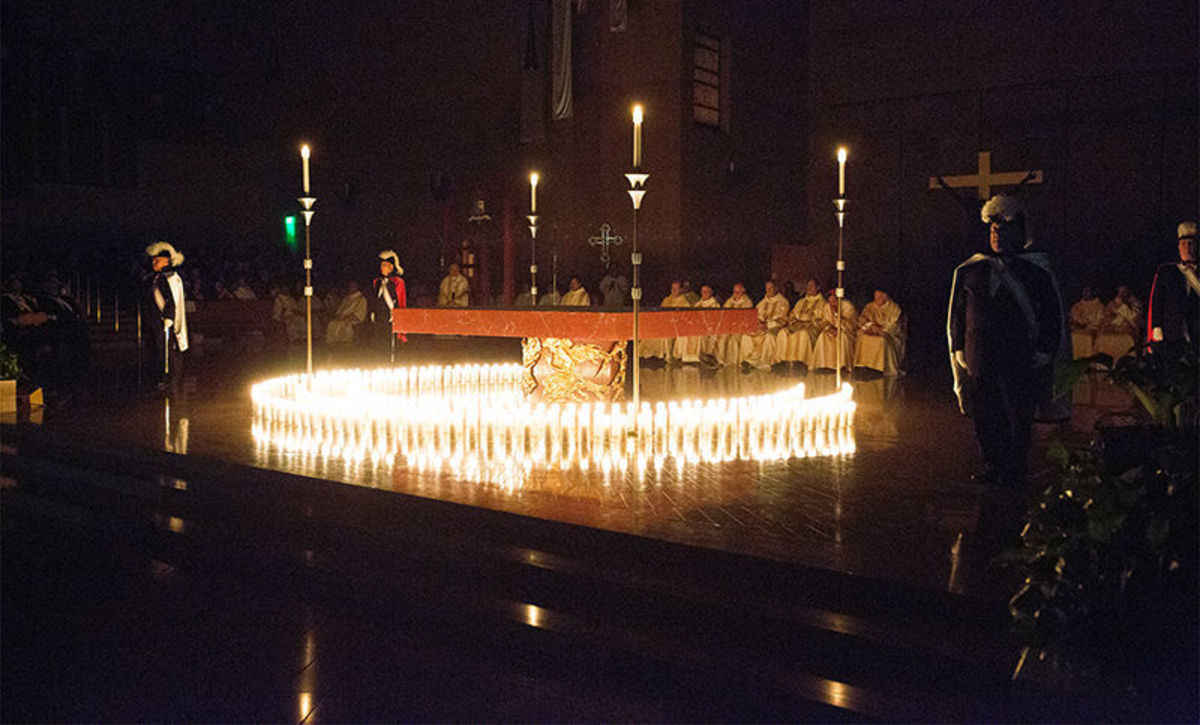 The annual Requiem Mass for the Unborn in 2018 is at 5 p.m. on Jan. 20.
It will be celebrated in memory of all who have died from abortion in the past year.
Women and men who have experienced the pain and anguish of having had an abortion — or being involved in one — find the annual archdiocesan liturgy for the unborn to be a source of hope and grace.
All are encouraged to attend this beautiful Respect Life Mass and Ceremony of Light, celebrated by Archbishop José H. Gomez, auxiliary bishops, priests, religious and the faithful of Los Angeles.
"This is not simply a gathering for activists, but rather, an opportunity for all to proclaim aloud this most basic tenet of our faith," said Archbishop Gomez. "This liturgy, with its original score and extraordinary Ceremony of Light, is the church at its most sincere and most convincing when it comes to the issue of the right of the unborn to breathe that first breath. I urge you to be present with us this evening."